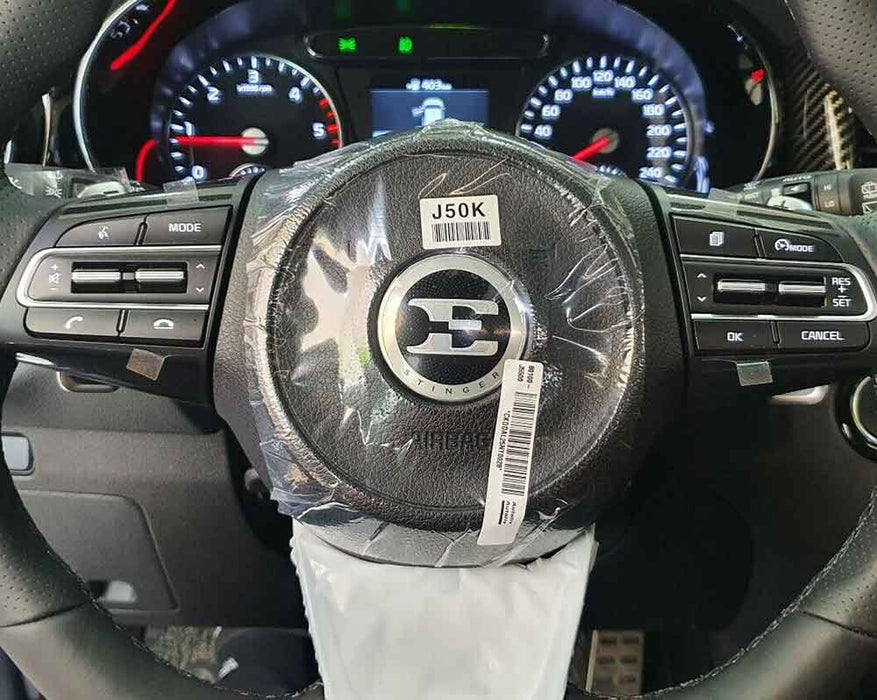 2018-2023 OEM Kia Stinger KDM Spec Airbag Replacement with "E" Logo
Direct replacement for your factory Kia airbag (North America ONLY)

Get an additional 10% off with the KDMWAREHOUSE discount code!

Easy installation (about thirty minutes)
Engineered by Excellence. Exclusive. Exquisite. Evolutionary…  Upgrade the interior of your Stinger with this OEM airbag replacement. Since the Stinger in South Korea doesn't get any KIA badges, the steering wheel gets the "E" just like everything else. If you want the real deal - here it is - ready to ship today...
INSTALLATION BEGINS AT 5:00 MINUTES INTO THE VIDEO BELOW:
Neither this product, nor our website, is sponsored by, affiliated with, or endorsed by Kia America, Inc, Kia Motor Corporation, Kia or any other company listed herein. Any logos or various model names and numbers are registered trademarks of the Kia Corporation, Kia Motors Corporation or Kia America, Inc. These terms are used for identification purposes only.