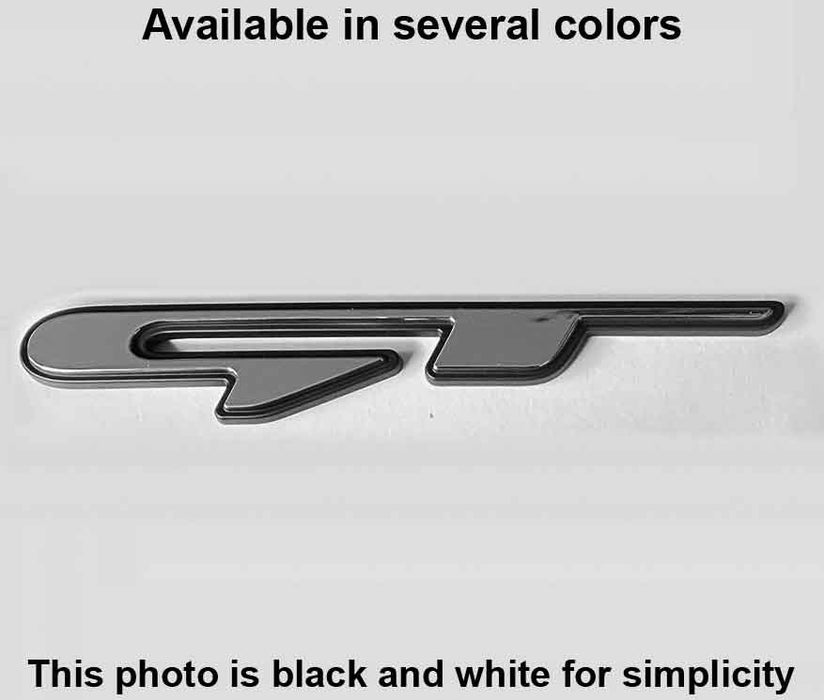 Factory OEM GT Badge/Emblem
RIDICULOUSLY FAST SHIPPING! We ship the same day you order. Often within the hour!
This is the OEM GT badge - and it can be combined with a "2" emblem for good measure. Spice up your ride with this touch of uniqueness. Same day shipping makes our GT emblem a no brainer for anyone who wants what they buy right away.
Now available hydroprinted in glossy black or carbon fiber… Each piece is hydroprinted and then sprayed with a high quality UV resistant automotive clear coat.
Neither this product, nor our website, is sponsored by, affiliated with, or endorsed by Kia America, Inc, Kia Motor Corporation, Kia or any other company listed herein. Any logos or various model names and numbers are registered trademarks of the Kia Corporation, Kia Motors Corporation or Kia America, Inc. These terms are used for identification purposes only.