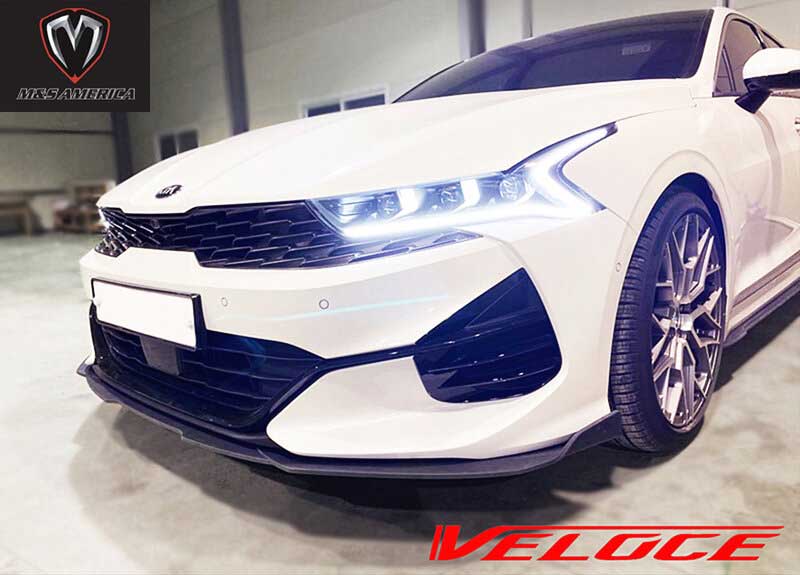 M&S VELOCE Line Type R Lip Kit for 2021+ K5
You can always buy with confidence when dealing with the M&S brand. They've made a great name for themselves in the industry.
These genuine M&S parts for the K5 were designed and manufactured in South Korea (not China) and are made with high quality Formax plastic. They attach with provided installation hardware.
Please note: Veloce Line products are made to order. They're not stocked in-house and can take approximately three weeks for shipment...
Installation instructions can be found HERE.
Material: Formax Plastic
Color: Matte Black
Contents:
Front Lip Kit (3pcs)
Side Splitter (2pcs)
Rear Spats (2pcs)
Rear Diffuser (1pc)
Full Kit (8pcs)
Installation Hardware
Neither this product, nor our website, is sponsored by, affiliated with, or endorsed by Kia America, Inc, Kia Motor Corporation, Kia or any other company listed herein. Any logos or various model names and numbers are registered trademarks of the Kia Corporation, Kia Motors Corporation or Kia America, Inc. These terms are used for identification purposes only.