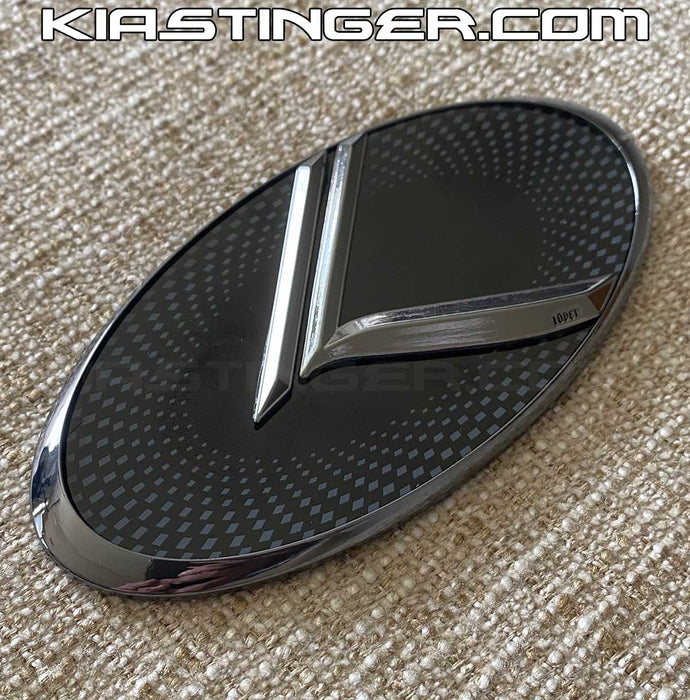 Vintage K Front or Rear Badges and Emblems (Checkered w/Black Chrome)
RIDICULOUSLY FAST SHIPPING! We ship the same day you order. Often within the hour!
These well-made, heavy duty badges feature a "Vintage K" design used in Europe – and brought back to life by Loden. So it's not like you're taking credit away from Kia by switching it. You're still giving Kia credit where credit is due. Besides, some people see the standard KIA badge and just turn away – never even giving the car a chance. The "Vintage K" badge, on the other hand, makes people curious. And by the time they find out it's a Kia, they're already in love – and there's nothing they can do about it. Same day priority shipping makes our Vintage K badge a no brainer for anyone who wants what they buy right away…
Neither this product, nor our website, is sponsored by, affiliated with, or endorsed by Kia America, Inc, Kia Motor Corporation, Kia or any other company listed herein. Any logos or various model names and numbers are registered trademarks of the Kia Corporation, Kia Motors Corporation or Kia America, Inc. These terms are used for identification purposes only.