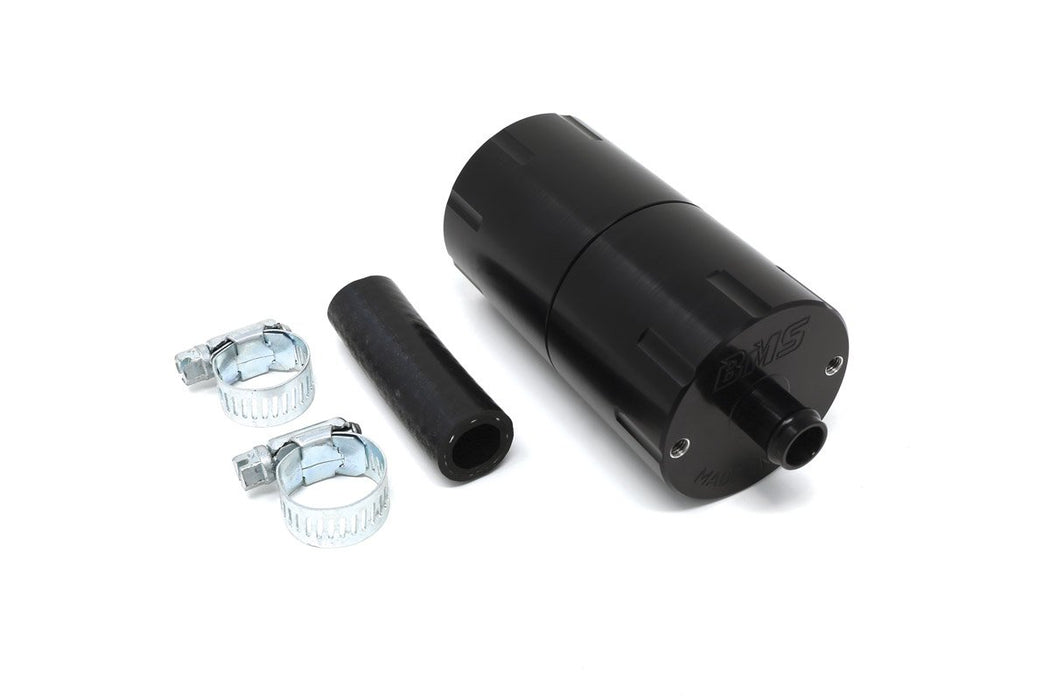 BMS Zero Maintenance Oil Catch Can
Save

Liquid error (snippets/product-badge line 32): Computation results in '-Infinity'

%
RIDICULOUSLY FAST SHIPPING! We ship the same day you order. Often within the hour!
APPLICATIONS
2018+ 3.3TT Kia Stinger / Hyundai Genesis
This oil catch can uses the same setup as factory turbocharged vehicles done right! This is why an oil catch can isn't needed on every turbocharged vehicle, which typically has properly functioning air/oil separators. Adding the BMS Zero Maintenance oil catch can adds to the vehicle what Kia skipped over...
Keep oil out of your intake manifold! The BMS Zero Maintenance oil catch can keeps oil where it belongs preventing it from being sucked through the PCV system and coating your intake manifold, cylinder heat, and valves. In addition to the long term damage and maintenance headaches crankcase oil can cause over time it also reduces engine efficiency and lowers effective octane sapping performance.
This unique easy to install solution combines the effectiveness of an OCC (oil catch can) with the convenience of an air/oil separator. Oil is separated from engine vapor within the OCC where it gravity drains right back in to the crankcase providing a truly install and forget it OCC solution. Never needs to be emptied or serviced! The system is CNC machined for precision performance and fully sealed to retain full factory emissions performance. Installation takes only minutes, is fully reversible, and includes all required hardware. Made in the USA.
Note the Stinger has two separate PCV paths, vacuum side and boost side. The BMS Zero Maintenance oil catch can is for the vacuum side which we've found contributes ~95% of the manifold PCV oil contamination. With the Stinger we have not found any significant benefit to adding a separator to the boost side (driver side) system and suggest leaving it factory. This may also be the same for some Genesis models.
FEATURES AND BENEFITS
• Increases Engine Efficiency
• Improves Engine Longevity
• Non-Clogging Air/Oil Separation Double Baffle
• Free Flow Solid No Restriction Design
• Retains factory fully closed loop PCV operation
• Large Intake/Outlet No Tapering Down
• Anodized Black Aluminum
• Made in USA & Guaranteed for Life
• No Service Needed
• High flow to eliminate crankcase pressure caused by more restrictive designs
• Precision CNC Machined
DOWNLOAD INSTALL GUIDE