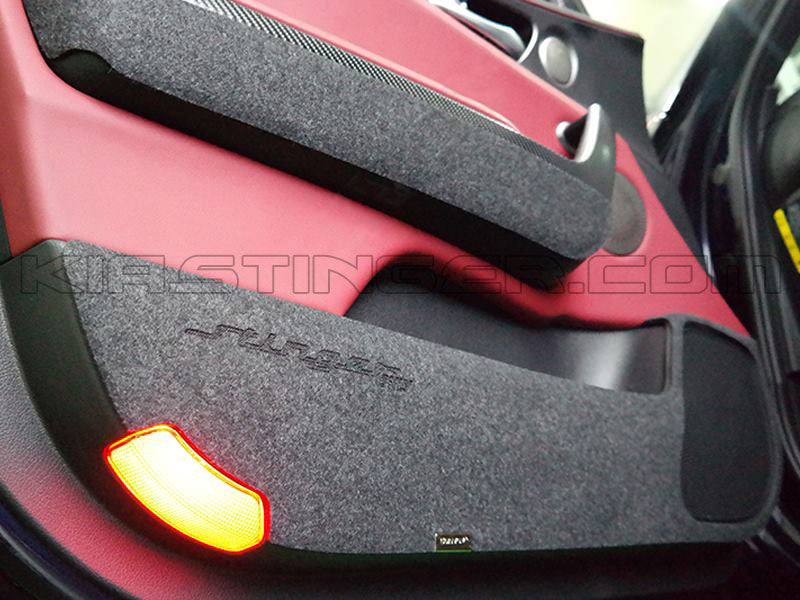 Fabric Door and/or Glovebox Protector Sets
RIDICULOUSLY FAST SHIPPING! We ship the same day you order. Often within the hour!
This is one of those things that Lexus became famous for doing – going the extra mile to make the interior a more luxurious and comfortable place than it's competitors. This door trim and glovebox protector set is made with laser-cut fabric, protects the door trim and glovebox against scratches and dirt and gives a more luxurious feel and appearance to the interior of your vehicle. The fabric is made with a high quality, lint-free felt material, and the set includes 8 pieces: 1 piece for each of the lower door trims and 1 piece for each of the middle of the door trims.
NOTE: In our PICTURES, the Sonata set appears blueish. It's just the lighting. The color is the same exact dark grey as the rest of them...
Each set is custom made in Korea specifically for the vehicle you choose with holes that are precut for speakers and door lights. Every piece will fit each door perfectly and uses adhesive on the back for easy application.
Neither this product, nor our website, is sponsored by, affiliated with, or endorsed by Kia America, Inc, Kia Motor Corporation, Kia or any other company listed herein. Any logos or various model names and numbers are registered trademarks of the Kia Corporation, Kia Motors Corporation or Kia America, Inc. These terms are used for identification purposes only.