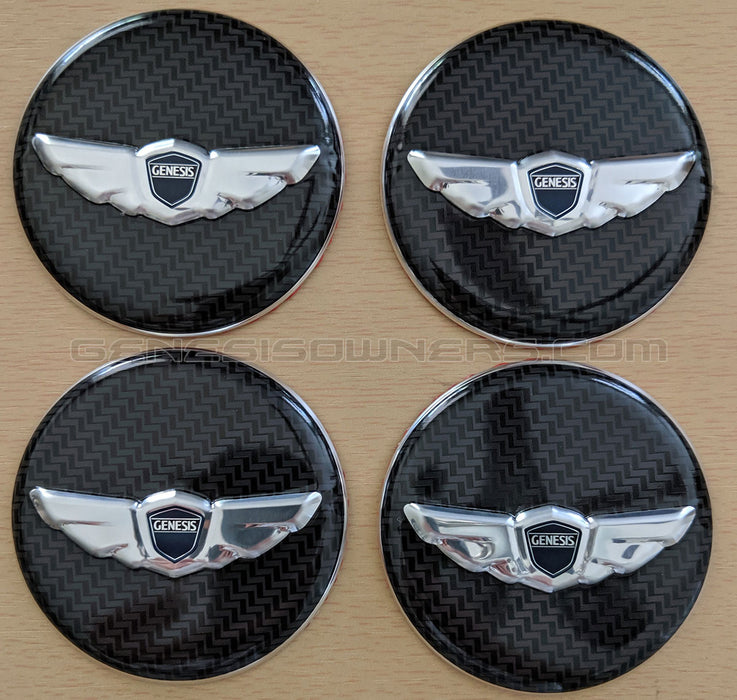 Winged Emblem Center Cap Sets for Genesis Vehicles
RIDICULOUSLY FAST SHIPPING!We ship the same day you order. Often within the hour!
Four piece set, one cap for each wheel
High quality aluminum with carbon fiber optic black finish
3D Genesis wing design has OEM appearance made by LODEN
Fits all 2010-2016 Genesis Coupe OEM "H" Wheel Caps, Fits all 2009-2015 Genesis Sedan 17″ and 19″ OEM Wheels (NOT SEDAN 18″ wheels!). Also fits ALL Hyundai models and most all KIA models.
Cover up that flying H logo with a set of Genesis wings! Applies easily over the existing "H" OEM wheel caps (no need to remove) with automotive grade pre-affixed 3M double-sided tape.
These wheel center caps are no joke! They're not your typical sticker or decal. They're ULTRA high quality made of thin but sturdy material. They don't bend – and they don't need to. They fit on top of / over the KIA wheel center caps. These products will effectively cover up your Hyundai emblems.