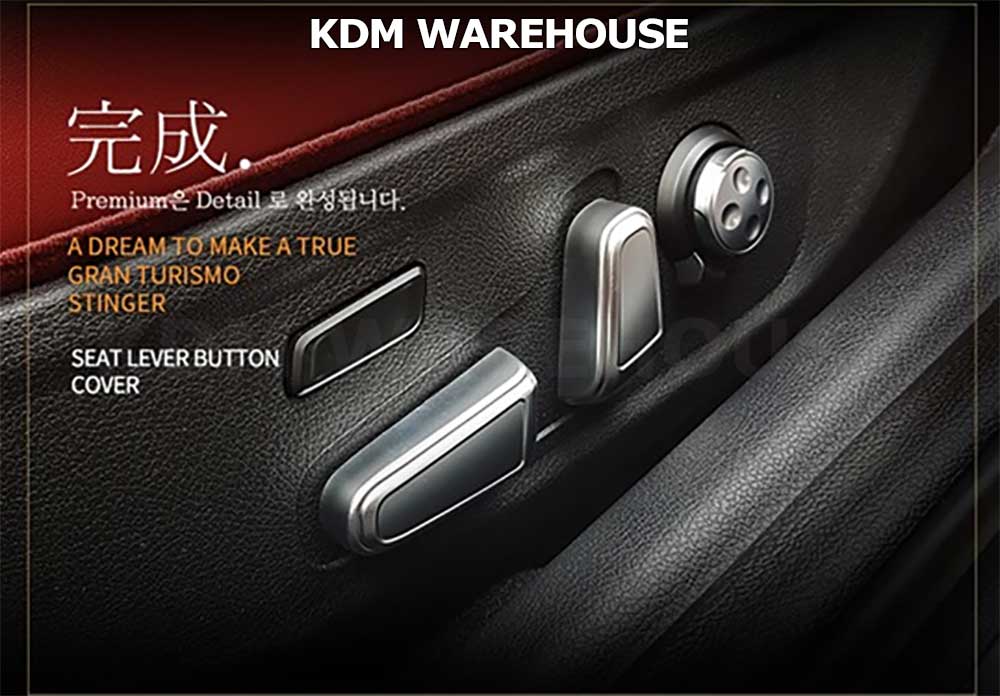 Designer Metallic Seat Lever Cover Set
RIDICULOUSLY FAST SHIPPING! We ship the same day you order. Often within the hour!
Sometimes it's the little things that make a big difference. This is one of those interior enhancements that brands like Mercedes, BMW, Audi and Lexus pay attention to - but the mainstream brands, not so much. Each designer metallic seat lever cover set is composed of 6 plastic pieces that stick onto the seat control levers at the bottom of the front seats.
They're made in South Korea with high quality ABS plastic - the same material the OEM badges are made of - and are painted with a metallic finish. They install using automotive grade 3M double sided tape.
The full set includes three pieces for each side: one for the horizontal bar, one for the vertical bar, and one for the round switch. For some cars, there is no round switch for the passenger seat. But all 6 pieces are included in each set. The round pieces measure 1.25" in diameter.
These sets fit perfectly for the following Hyundai and Kia automobiles:
2018+ Hyundai Azera
2018-2022+

Hyundai 

Kona
2020-2021

Hyundai 

Palisade
2019-2020

Hyundai 

Santa Fe
2016-2021

Hyundai 

Tucson

2017+ Kia Cadenza
2016-2020

Kia

Optima/K5
2021-2022

Kia

K5
2015-2020

Kia

Sedona
2020-2022

Kia

Seltos
2016-2020

Kia

Sorento
2020-2022

Kia

Soul
2018-2021

Kia

Stinger