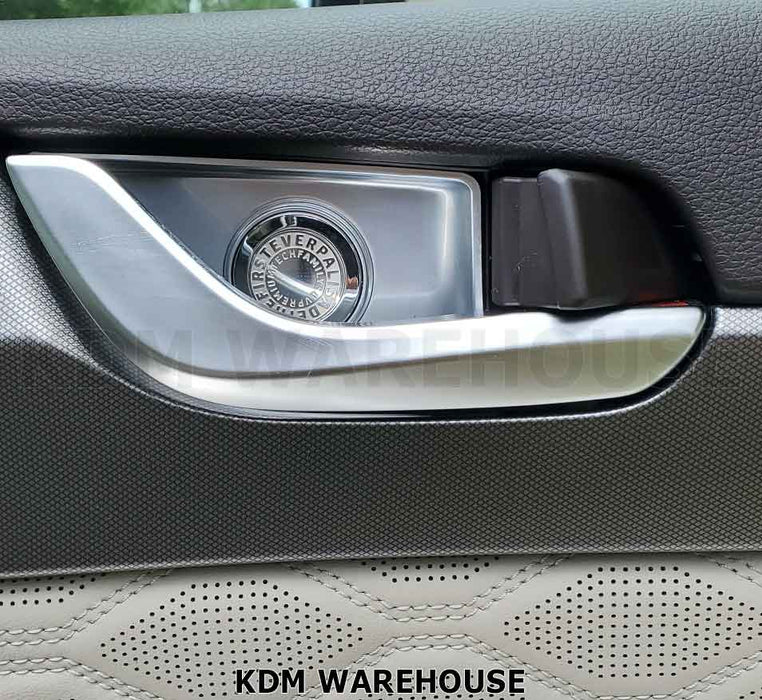 Hyundai Palisade Designer Inside Door Handle Catch Plate Set (4 Pieces)
RIDICULOUSLY FAST SHIPPING! We ship the same day you order. Often within the hour!
Little touches like this four piece interior door handle catch plate set are what made Lexus famous – and now they're available for your Palisade! Same day shipping makes this set a no brainer for anyone who wants what they buy right away. These sets, made in South Korea, are easy to install and will make a noticeable, eye-catching difference in your Palisade.