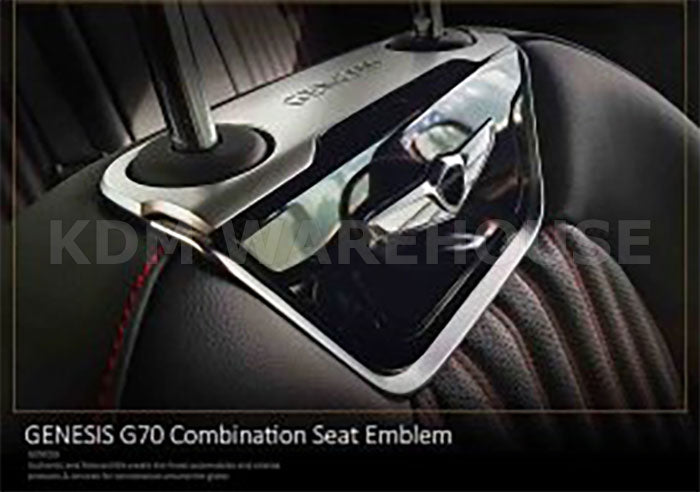 Genesis G70 Winged Seatback Upgrade Set for 2018+
RIDICULOUSLY FAST SHIPPING! We ship the same day you order. Often within the hour!
Made in South Korea, these winged setback upgrades (two come in each set, one for each front seat) for the Genesis G70 are one of those styling options you typically see in high-end automobiles. While the Genesis brand is definitely on their way - touches like these just aren't a part of the design process yet. However! You can be ahead of the game with a set for your own Genesis G70. 
This set fits ALL Genesis G70 models and years. Each piece installs easily with pre-applied automotive grade 3M double sided tape.
11/30/22 - It appears there are no more of these sets available. We have lost contact with the manufacturer. For the next best thing, you can have a similar affect using these Mini Genesis Wing Emblems...