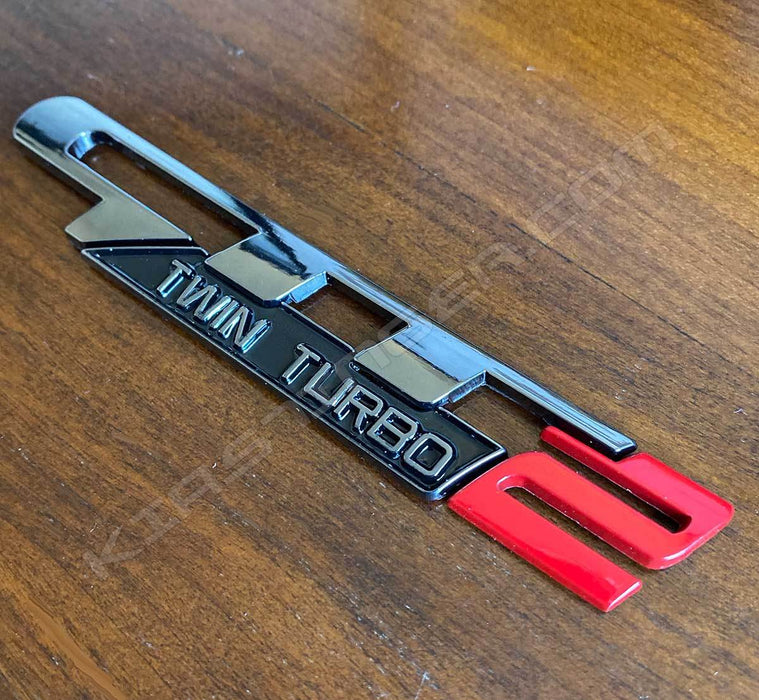 RIDICULOUSLY FAST SHIPPING! We ship the same day you order. Often within the hour!
The Grand Touring Turbo / GT2  Twin Turbo emblem set
SELECT THE COLOR COMBINATION YOU WANT FROM THE DROPDOWN MENU.
Show the world you own a high performance Kia with Twin Turbo with this well made, heavy-duty metal, three-piece emblem for either the side fenders, front, rear, or interior. Same day ship-outs make our GTT2 Twin Turbo badges a no brainer for anyone who wants what they buy right away…
Please note: The black chrome pieces are actually darker in person. The lighting when the pictures were taken make the black chrome look lighter – almost as light as the regular chrome pieces…
Neither this product, nor our website, is sponsored by, affiliated with, or endorsed by Kia America, Inc, Kia Motor Corporation, Kia or any other company listed herein. Any logos or various model names and numbers are registered trademarks of the Kia Corporation, Kia Motors Corporation or Kia America, Inc. These terms are used for identification purposes only.