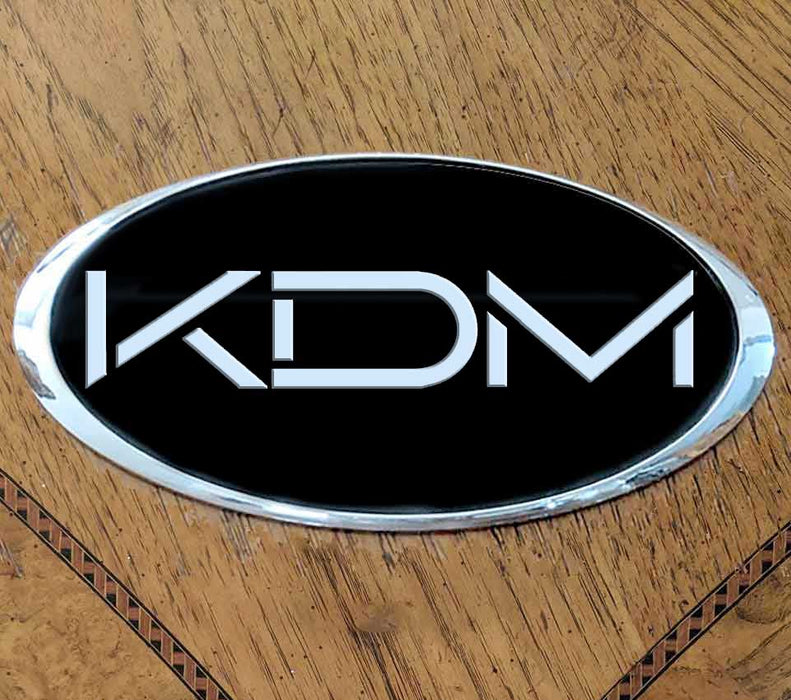 KDM Badge / Emblem - Korean Domestic Market
RIDICULOUSLY FAST SHIPPING! We ship the same day you order. Often within the hour!
The KDM Emblem
Fresh design! Brand new for 2023!
Full replacement emblem - not an overlay
High quality metal emblem made in the USA - not China
Automotive-grade 3M double sided tape pre-installed for easy installation
Chrome edge with glossy black background and brushed aluminum letters
First batch sold out! New batch on the way. Get in now before they're gone!
06/28/2023 - The first batch we received was small and sold out rather quickly. We have a new batch on the way and should have them in a few weeks. If you're okay with a delay, please purchase now to get an emblem or two from the next batch...
This is the Korean Domestic Market emblem. Upgrade your vehicle's status with one or two of these oval KDM badges! Each emblem comes pre-installed with automotive grade 3M double sided tape for a quick and easy installation. Same day priority shipping make our badges a no brainer for anyone who wants what they buy right away.
Neither this product, nor our website, is sponsored by, affiliated with, or endorsed by Kia America, Inc, Kia Motor Corporation, Kia or any other company listed herein. Any logos or various model names and numbers are registered trademarks of the Kia Corporation, Kia Motors Corporation or Kia America, Inc. These terms are used for identification purposes only.