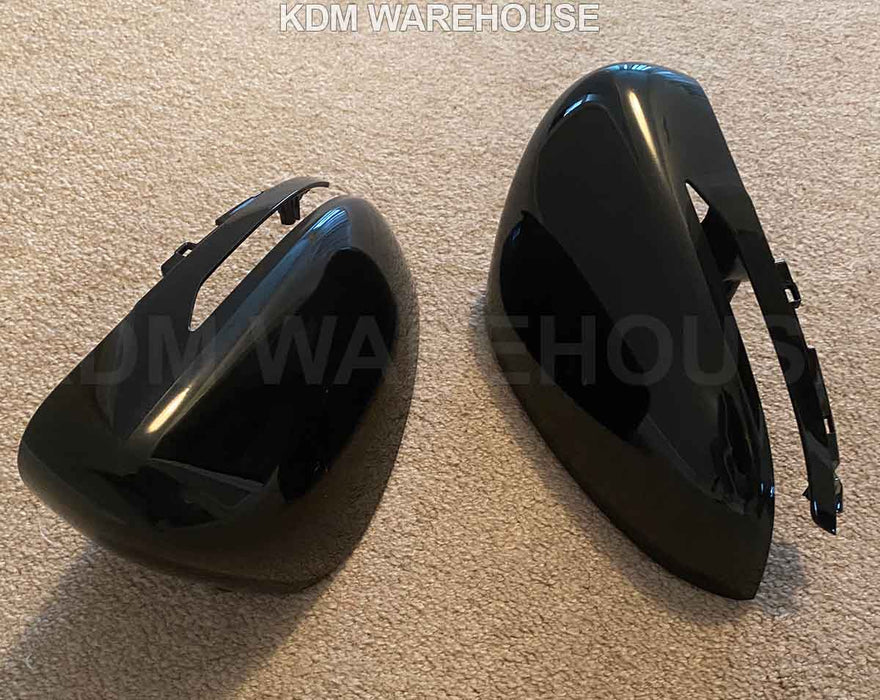 OEM Mirror Cover Set in Glossy Black for 2018+ Genesis G70
RIDICULOUSLY FAST SHIPPING! We ship the same day you order. Often within the hour!
Looking to delete the chrome from your Genesis G70? Set your car apart from every other G70 on the road with these OEM mirror covers. The mirror covers are a direct replacement for your existing mirror covers and are not cheap stick-on covers. They're hydro-printed in glossy black and then sprayed with a high quality UV resistant automotive clear coat. Each order includes a left and right side (one for each mirror). Professional installation is suggested.
We're currently offering a full product refund on a single set for an installation video that we can post to our YouTube channel. We're offering a 50% product refund for a good set of pictures of the mirror covers installed on a Genesis G70 that we can post on our websites. Contact us for details.